Modern consumers are both busy and impatient. Time wasted in queues for service or payments is a major turnoff. A UK survey by Box Technologies and Intel found that 90% of shoppers avoid stores with extended queues, and 70% might not revisit a store after a lengthy wait. Essentially, prolonged waiting prompts customers to seek alternatives for their needs.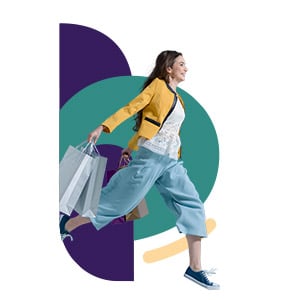 The solution: If long lines are a problem you face in your store, mobile POS or self-checkout options can be the technology you need. By enabling sales associates to close sales and accept payments anywhere on the shop floor, mPOS reduce queues and waiting times. Alternatively, customers can  scan and pay for items independently with systems like ScanPayGo.
Technology is an investment – but one that pays off when it comes to breeding loyalty with today's demanding consumers. If your current system doesn't meet consumers' expectations, don't fret! Contact our experts and learn how you can upgrade your system to meet your, and your customers', needs.